Casa Vinicola Bosco Malera - Bosco Viticultori Bottling hub
Via Correr, 17
31040 Salgareda (TV)

TEL +39 0422 807818
MAIL info@boscoviticultori.it

Production Manager:
enol. Gabriele Lorenzon
enol. Chiara Menegaldo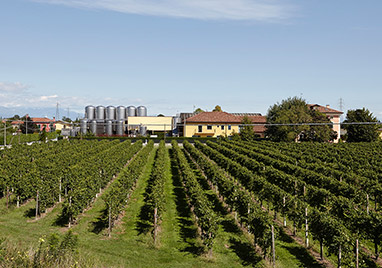 Description
Casa Vinicola Bosco Viticultori s.r.l., an active part of the Vi.V.O. Cantine Group since 2012, is located in Salgareda, in the Treviso area, an always suitable area for wine production, where the culture of Prosecco has its origins.
In this company passion, experience and professionalism in the harvesting, selection and processing of grapes, as well as the adoption of the most advanced and sophisticated technologies transform the grapes into selected and high quality wines, with an intense flavour and fine and delicate taste.
Bosco Viticultori, known nationwide for the excellence of its products, mainly Prosecco, Spumanti and Frizzanti, has developed over the years a dimension of sure international relevance: 65% of its sales are destined to foreign markets.
Where we are